How to Prepare for Your Out-of-State Move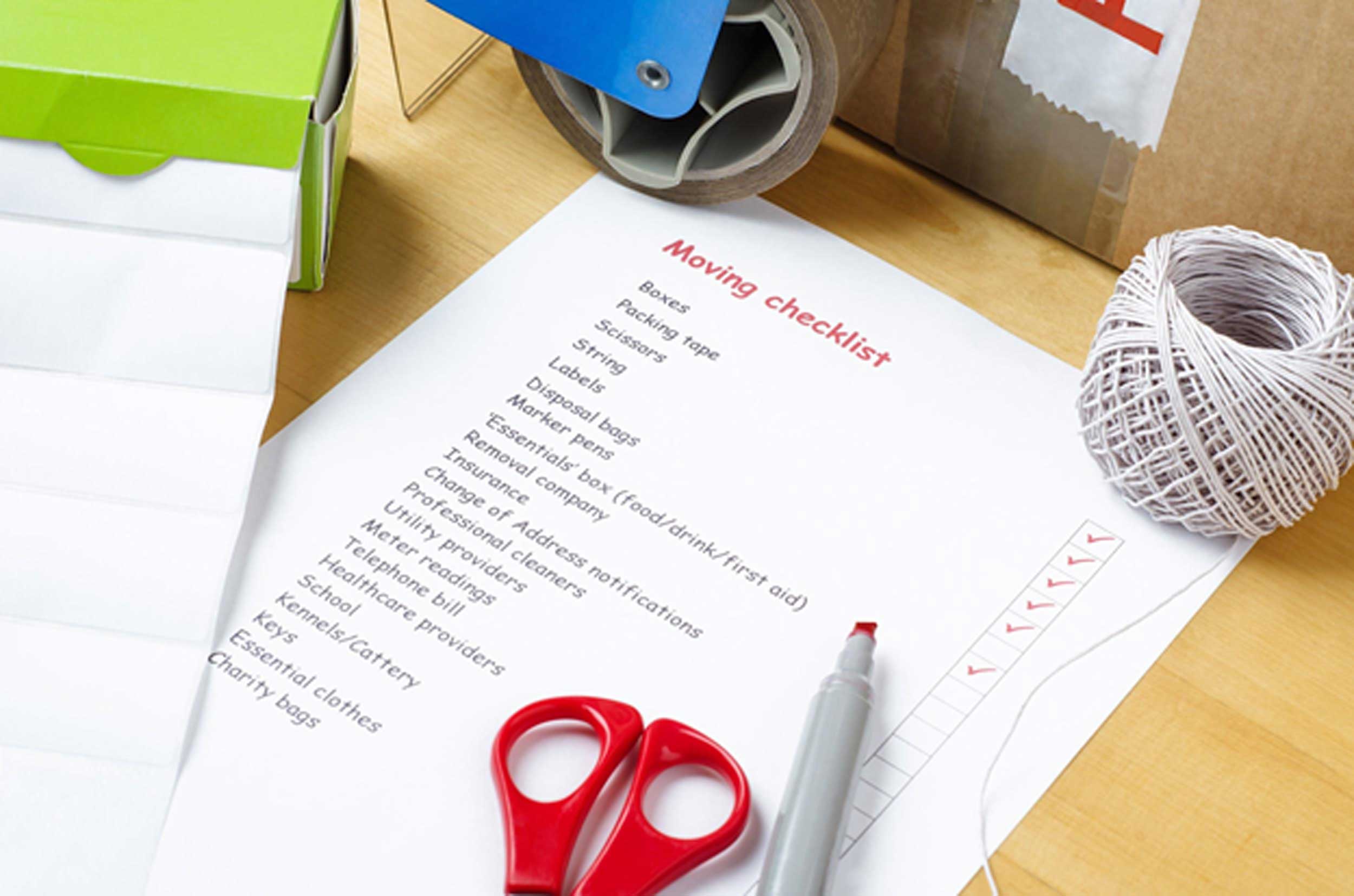 When planning a long-distance move, there are two things you need to do: plan everything out to the minutest detail and be prepared for everything to go wrong. You should always have a contingency plan for moving. Make a long-distance move to a new state simpler and hassle-free by following these tips about packing, working with a professional moving company, and moving in general.
General Preparation for Moving Long Distance
Find a House
Get in touch with a local realtor who can show you around and give you a local's perspective on each area. If you choose to tour the area on your own, talk to several people beforehand and schedule appointments to be shown houses or apartments.
If you don't have a house purchased before you move, have a hotel or BnB booked for the first couple of weeks. This will give you enough time to thoroughly research living spaces and not be rushed to make a decision.
Get a Job
If you're relocating because of work, that's great! But if you have to move for other reasons, start looking for jobs in the area in advance so that you have several interviews lined up as soon as you move in. Online job portals can be a great asset in these cases.
Check for a Relocation Package
If you are moving for a new job, find out if a relocation package is part of your benefits. The money would certainly make the move easier, but relocation packages also include some other services like reimbursements for travel expenses, storage costs, and temporary housing.
Research the Area
Research the crime rates, cost of living, and neighborhood of the area you are about to move to. If you have children, look at the local schools in the district. Use online maps to look at the neighboring area. See if there are parks and hiking trails nearby or if your favorite grocery stores and shops are within a short driving distance.
Know Your Routes
Study the traffic patterns and drive times to various places in the neighborhood. Take a look at where the local hospital, police station, ER, public library, post office, and municipal buildings are. Of course, look at the fastest route to your workplace and how long it takes to get there.
Register Professional Licenses
Every state has different requirements for professional licenses. If you or your partner are a teacher, lawyer, realtor, doctor, or nurse, research what the requirements are for the state that you are moving to. Make sure to register your license in your new state in time so you can start work right away.
Compare Cost of Living
Your cost of living could change drastically due to long-distance moving. Be sure to allocate some extra money for this, so you aren't caught off guard. Knowing the cost of living will not only help you create a budget for yourself to stick to, but it will also help in negotiating your salary.
Put Aside Emergency Funds
Allocate some money for the trip and other miscellaneous expenses during your long-distance move. Even when you think you've thought of everything and added it to your budget, things will come out of leftfield and blindside you. It's always better to have some extra money left over than to be short.
Compile Important Documents
It's a good idea to take your valuable items and important documents with you. These can include insurance and bank information, tax documents, car titles, and birth certificates. Keep anything too important to lose in a safe place that you'll still have access to during the out-of-state move.
Packing
Sort What to Keep
Divide your things into three piles: the stuff that you want to take with you, the stuff that is in good condition but you don't want anymore, and the stuff that needs to be thrown away. The first pile goes with you. Wash and clean the second pile, pack it nicely, and drop it off at your local charity. Save receipts from your donations because you can use those as a tax-deductible. Now would also be a good time to sell some things that have resale value. You can set up an eBay account or have a yard sale.
Create an Inventory List
Once you've decided on everything that goes with you, create an inventory list of all your items, especially the valuable and large ones. This will not only ensure that you have something to compare against once your things are delivered to your new house, but it also will help in getting quick estimates from the long-distance movers you contact.
Pack Early
Procrastinating on packing is universal. Packing seems like such a long process that you keep putting it off until the last minute. However, packing early gives you time to do it methodically, and it even gives you a chance for spring cleaning the things you no longer need. Additionally, you can hire a professional moving company to help you pack and finish preparing for your move. It's helpful for them to know what items they will be moving so they can offer an accurate pre-move estimate.
Working with a Professional Moving Company
Know Your Movers
Research your moving company thoroughly, including their reviews, rates, and professionalism. As with everything else, it's a smart idea to research several movers before deciding on which ones to go with. Get quotes from 5–6 professional moving companies and compare them. Read the fine print, look at their reviews, ask around from friends and family. Ask your movers how long they usually take to deliver and what the maximum time allowed for delivery is. Most professional moving companies take 1–2 weeks to deliver your goods, but they are within their legal bounds even if it takes them up to 21 days.
Declare Your Valuables
Declare all valuable, priceless, or fragile items to your long-distance moving company, including any expensive art, chandeliers, glass objects, china, or decoration pieces. This will ensure that the movers know how to pack them properly and insure them in case of damage.
Decide How to Move Your Car
You may choose to drive your car across states to your new home. However, it's not always feasible if the distances are long and you are pressed for time. Look into quality auto shippers and cheap alternatives like rental trucks. Compare prices and choose what works for you. Some states like Georgia and California have something called ad valorem tax, which is a tax charged when you register your car in the state. This tax can amount to a pretty penny for an expensive car, so be sure to look into your state and any unusual taxes they might charge.
Set an Early Moving Date
Long-distance moving companies are sometimes overbooked in the summers, which might mean a delay in your move. If you have some flexibility in your moving schedule, set a move earlier in your available timeframe so you'll still make it on time even if things are delayed.
Work with Slater for Interstate Moves
For long-distance movers that you can trust, turn to Slater Transfer & Storage! We can help you pack, store, and move your belongings to your new location, whether that's a state over or across the country. Contact us today for professional moving services to make your out-of-state move easier.