Albuquerque Long-Distance Movers
Albuquerque Long Distance Movers

Moving across country can be exciting, but it can be a little unsettling. There is so much to do, and it never feels like there is enough time to get everything done. Whether you've been planning your move for a while, or found out that you have very little notice about your relocation, we are here to help make this transition as stress-free as possible.
We understand that logistics for moving between states is different than moving across the state, and we are here to help every step of the way. We plan your move with care, so that you know exactly how your move will go. Our goal is to give you peace of mind. That is why we are licensed, bonded, and insured, and our employees go through an extensive background check and a drug screening. We only employee the best so that you feel comfortable with your moving team.
Though each move comes with its own unique situations and challenges, our basic system remains tried and true. Before the move even begins, you'll meet with your own Project Coordinator. Every employee has a badge, is background checked, and drug screened; our employees are held to rigorous standards to provide the best service for you. Your Project Coordinator will visit your home and estimate the cost of the move with you; our estimations are always free. Once you decide to work with us, your Project Coordinator will go through the logistics of the move, from what needs to be moved first to where everything will go. You'll walk through your packing needs and the dates of the move, and if you're working with a realtor, we can coordinate with them so that the move is as seamless as possible for you. If you need packing services, we'll work with your schedule to help make it easy and we'll call you the day before our crew comes to pack to make sure that the date is still good for you. We can also move specialty items, such as cars or pianos.
If you are moving but don't have a home yet, we'll coordinate finding storage for you in your new town, and make sure that your household items are safe and secure.
Moving can be stressful, but we want you to feel good about your move. It's exciting to move across country. The U.S. has so many different subcultures: moving from California to New York can be a completely different experience, and all the place in between are equally unique. Our goal is to make sure that you are able to enjoy your move. Starting new life in a new place can be stressful enough without worrying about your stuff getting there safely on time. We aim to make the move as easy as possible on you. It's why we offer specialty services like moving cars and we even sell new boxes (and offer gently used boxes to our clients).
And don't worry: we can help if you're moving all the way across the country or all the way across the state. Our team of experts makes your move efficient, so you can start making your new house a home.
For our interstate moves, we also offer a maid service that can come into your home and clean it so that you don't have to worry about it. Services include washing and vacuuming the floors and cleaning the bathrooms and counters. Usually it only takes two hours, and it gives you the peace of mind knowing that your home is clean and ready for its next phase.
Albuquerque Moving Quote
Fill out our moving quote form today and get moving! Let us know what boxes you need and we will let you know how much they will all cost!
Albuquerque International Movers

Before actually packing-up, you need to have a game plan. For example:
Moving around your state can be stressful. Moving across country? Sometimes that can be unimaginable. Moving out of country? Most of us wouldn't know where to begin.
What are the moving regulations where you're going? What are the limits? How do you get your belongings into that quaint little cottage in the English country side, or into that flat in Belgium?
We are experts when it comes to international moving. We understand that there are a lot of questions and a lot of nerves when it comes to moving out of country, and we take it to heart to make your move as easy as possible. Whether you're moving to another country for your career or to rejoin a loved one, we want to make sure that you know you're belongs will be transported with the utmost care and will be delivered efficiently and securely.
Just like with a domestic move, we're going to create a plan with you, one that makes your move as easy as possible. You'll have a Project Manager who will come out to your home and survey everything that will need to be moved. Our employees are all extensively background checked, have corporate badges, and have gone through drug screening, so that our customers have the greatest peace of mind. Once the survey is completed, an estimation of costs will be drawn up, and a plan will be created from point A to point Z. If it's something that you want, we'll help you pack and prepare all of your belongings for the long haul. We work with international partners who hold their employees to the same high standards that we do, so once the move is underway, you know you're still in the best hands. We will even help you arrange for storage if your new house isn't quite ready for you.
Are you moving with little ones? We know that, for them, moving can be scary and exciting, and that their world is wrapped up in their environment. We strive to make sure that they can get to their things swiftly, that way they start feeling better in their new home as quickly as possible. The act of moving can be traumatizing enough without them worrying if their toys made it. We will ensure that they have peace of mind, too, that way you can have a less stressful move.
Moving to Europe can be completely different than moving to South American, and we have the expertise to help you with your move, wherever it may be. Whether you're going to Ireland or Thailand or Brazil, our expert teams are ready to help make the next phase of your life exciting, without all the stress. Don't worry about whether you're going to South America, Europe, Asia, or Australia! We strive to ensure that your belongs make it safe and sound, and that you know exactly when we'll be ready to deliver them to your new home.
Even if your family isn't moving all at once, we plan your move in advance to make sure that you are comfortable with every aspect of the journey. We want to make sure that you have nothing to worry about when it comes to the move itself.
Moving to another country is such an exciting time; it really does feel like the beginning of an adventure, and all great adventures start with a team behind you, a team you can trust in to make sure everything goes right. Our team of experts are experienced, skilled, and flexible, and we strive to be considerate and compassionate in this exciting, but sometimes stressful, journey. Let us help you make the trip easy, so that you can start enjoying your new international life.
Albuquerque Moving Quote
Fill out our moving quote form today and get moving! Let us know what boxes you need and we will let you know how much they will all cost!
Your Next Move Starts With A Free Quote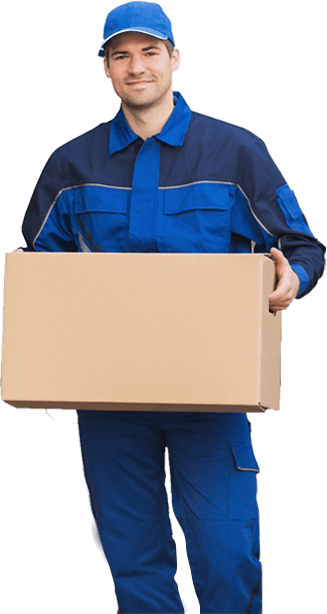 We're proud to be part of a strong network that works together to provide our customers with the very best solutions in the industry.