5 Reasons to Hire Professional Full-Service Movers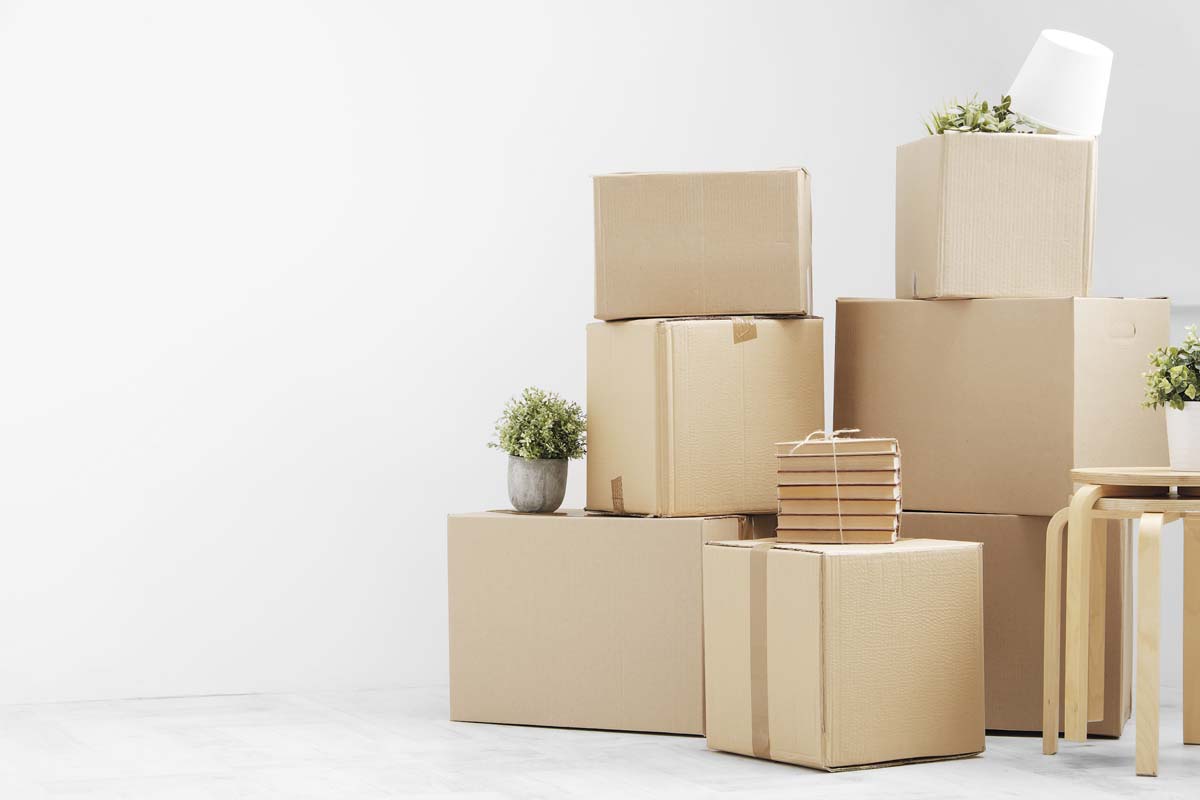 Moving is often a highly stressful and time-consuming event that can require hours and hours of preparation, packing, unpacking, cleaning, organizing, and physical labor. Whether you're moving down the street or across the country, a move of any distance or size requires intense planning and effort. Belongings must be packed, furniture must be disassembled and moved, there's a massive amount of cleaning and dejunking to be done, and preparations must be made to ensure your new home or office is move-in ready.
With what can seem like an overwhelming amount of work to be done and tasks to be completed, moving is often anything but stress-free. However, help from a full-service moving company like Slater Transfer & Storage can make even the largest move feel like a breeze.
If you're still unsure about hiring full-service movers, check out the following five reasons why hiring a professional team is worth it in the long run.
1. The Moving Truck
With a professional, full-service moving company like Slater Transfer & Storage, a fleet of fully serviced and reliable moving trucks is always readily available. Whatever size or number of trucks you need, professional movers can provide. Such trucks come fully equipped with moving supplies such as ramps, dollys, and securing belts to make transporting heavy items, boxes, and furniture both easy and safe.
Without the assistance of a moving company, you're left with the hassle and stress of renting a truck large enough to handle your move. This means dealing with truck rental companies that sometimes charge outrageous, hidden fees, don't regularly service their vehicles, and don't include necessary equipment or a licensed and experienced truck driver. You're then left to drive the moving truck on your own, while yet another person will be required to drive your personal vehicle.
2. Necessary Moving Supplies
Moving supplies like boxes, bags, tape, cellophane wrap, bubble wrap, paper sheets, pads, ramps, dollys, securing belts, etc., can quickly become a costly factor in the moving process. However, when you hire local or long-distance movers, these and other necessary moving supplies are included in your rate!
This relieves you from the major hassle of having to account for, purchase, and transport these packing supplies to your home. Full-service movers will have everything you need to efficiently and safely pack all your belongings, from clothes and furnishings, to fragile dishes and decor.
3. Packing and Unpacking Services
Packing and unpacking can require hours and hours of time that most people just don't have in the midst of work, caring for children, and other responsibilities. Packing eats up your precious time, but also takes up your energy needed for other obligations before a move. It can be a massively overwhelming process that requires attention to detail and acute organizational skills.
With the help of a professional moving company, though, packing and unpacking doesn't need to be a stressful or tiring ordeal. Full-service movers with years of experience can quickly help pack your belongings in the most efficient ways to consolidate space and keep your items safe and secure. They can also help you unpack upon arrival, rather than leaving you to drown in a sea of heavy boxes and furniture.
4. No Sweat Loading and Unloading
For many people, one of the most dreaded phases of moving is loading and unloading the moving truck, which generally means carrying heavy boxes and furnishings up and down flights of stairs. Moving heavy items like couches, bed frames, mattresses, dressers, desks, dining tables, etc. can not only be exhausting, but also highly dangerous. Many self-movers find themselves suffering serious back injuries, soreness, scrapes, bruises, etc.
With the assistance of a full-service moving company, loading and unloading all the contents of your home or office may never require you to lift so much as a finger. Save yourself from the exhaustion and possible injury that comes from attempting to load and unload a self-serving truck.
5. Saving Time Saves You Money and Stress
By saving you all this time, hiring professional moving services also saves you from additional moving costs and unnecessary stress. As the old saying goes, time is money. The more time you have for other responsibilities before a move, the more smoothly your move will go. The more smooth and stress-free your move is, the less you'll spend on expenses to resolve setbacks. And so it goes for every move, local and long-distance.
The bottom line is that a professional moving company may not seem worth it at first glance. But then you consider the resources they bring with them including moving trucks and packing supplies, the convenient packing and loading services they provide, and all the time, money, and hassle they save you. When you take in the full picture, it becomes clear that full-service movers are worth it, especially when they come with years of experience and trustworthy employees like Slater Transfer & Storage.
So make your next move an easy one with local and long-distance movers who offer exceptional customer service, upfront rates, reliable transportation and trucking, secure storage facilities, licensed teams, a variety of supplies, and packing services. Talk with a professional, full-service mover today!