5 Moving Tips That Will Make Life Easier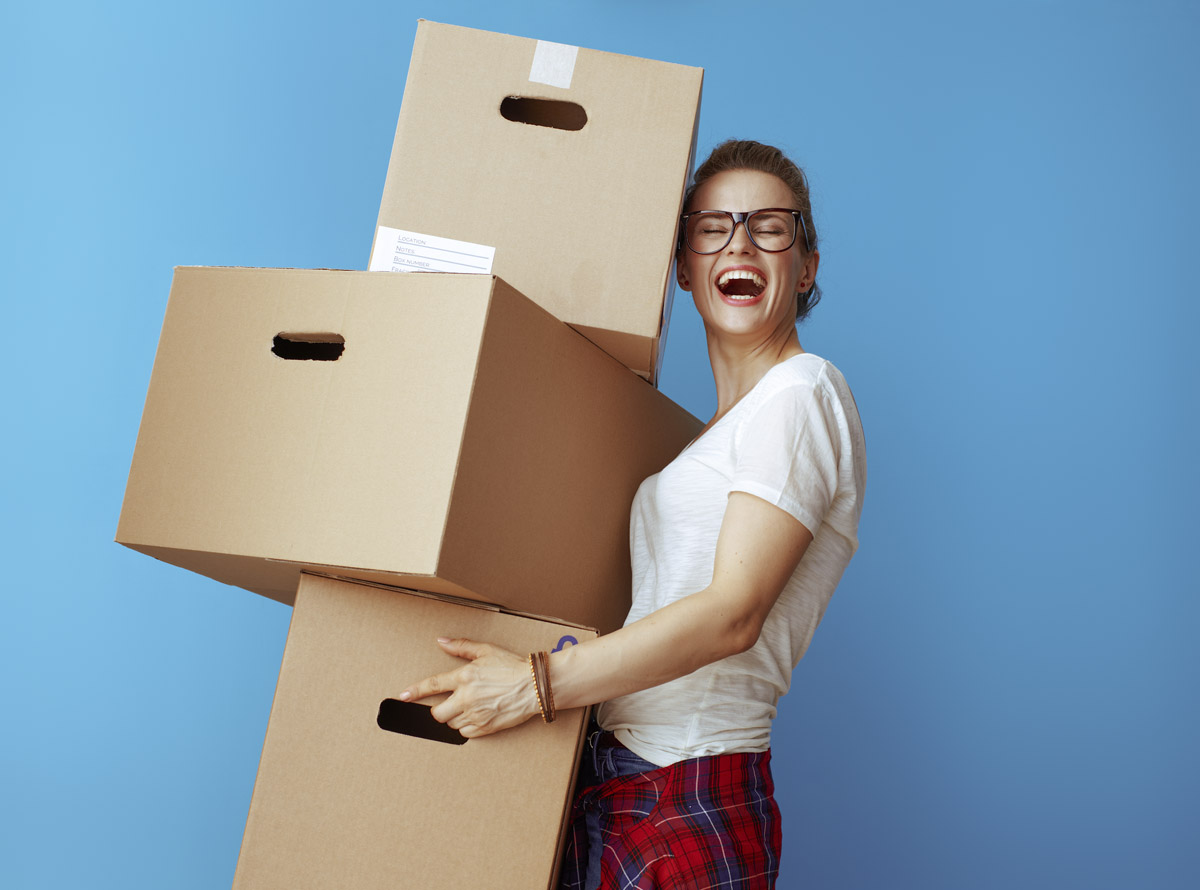 It's no secret that moving can be an incredibly stressful and time-consuming event. In fact, moving is ranked as one of the 10 most stressful events that a person is likely to experience. Luckily, these 5 helpful moving tips can help save you an enormous amount of both stress and time, helping make your local or long-distance move as convenient and pleasant as can be.
1. Preparation Is Key
When it comes to moving, nothing will save you from more unnecessary stress and chaos than preparation and organization. Procrastinating important details like moving supplies, de-junking, cleaning, repairs, transportation, and scheduling movers will make life infinitely more stressful. The sooner you can begin making definitive moving preparations, the easier your move will be.
2. Hire Professional Movers
Help from a full-service moving company like Slater Transfer & Storage can make even the largest move feel like a breeze. Whether residential or commercial, a reliable moving company can assist you throughout the entire moving process, providing moving supplies (like boxes and bubble wrap), professional packing and unpacking services, truck loading, unloading and driving, furniture disassembly and reassembly, and more.
Hiring professional movers will not only save you time, energy, and stress, but may also help save you money. As the old saying goes, time is money. Save time that can be allocated toward work, new home or office preparations, and family, with the help of a full-service moving company.
3. Move-in Ready
Among the most important preparations you can make before a move, is cleaning and preparing your new home or office to be completely move-in ready. Nothing will be more frustrating or slow down the move-in process more than a home or commercial space that isn't ready on move-in day. Attempting to thoroughly clean or make repairs once boxes and furniture are inside, will make the move-in process more difficult and time-consuming.
Take the time to ensure your new living space is ready to go prior to move-in day, either by deep-cleaning everything yourself or hiring cleaning service providers. Having the carpets, floors, bathrooms, kitchen, cabinets, windows, and small details professionally cleaned before move-in, will not only save you an enormous amount of time and energy, but also the stress and annoyance of moving into a dirty space.
4. Repair & Protect
Leaving behind damages like holes in walls, dents, floor scuffs, chipped paint, loose fixtures, or carpet stains will likely result in a lower offer for your existing home or commercial space. Schedule and account for the time and money needed to make these repairs and renovations. Additionally, make any needed repairs to your new home or office space prior to move-in. As with cleaning, repairs and renovations become much more difficult and inconvenient once you have to navigate around furnishings.
5. Update Billing & Mailing
Aside from physically moving all of your belongings, a move means proactively updating your billing and mailing information. Failing to do so could mean not receiving important mail, letters, notices, packages, bills, etc. Don't wait until you're in your new residence to make these changes to your personal information. Doing so beforehand will greatly reduce related stress and worry.
For more information and tips on how to make your next move fast, easy, and stress-free, call or contact the friendly and professional, full-service movers at Slater Transfer & Storage today!