St. George Storage Facilities
Secure storage facilities for residential and commercial goods
Utah Storage Services
Every story is different. Some families need a place to keep all their home's belongings while waiting to move into their new house. Others need a safe place to keep boats, RVs and more when they're not in use. Other individuals may be leaving the area for a while, living abroad for a few months, or downsizing and need some more room for items.
No matter the case, when you need affordable storage near you in Southern Utah, go with Slater Transfer & Storage. Easily access your stored items at our storage facilities in St. George, UT. With over 15,000 sq. ft. of storage, we have ample units and space to rent out that are all protected with a high-tech alarm system. We even have specific space for recreational vehicles and palletized products.
Protect your home's belongings or commercial inventory and files in our secure facilities. Learn more about our storage units and give us details about the number and size of items you need to store by completing a quick quote form today!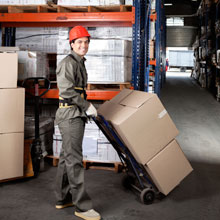 Our St. George, UT Location
15,000 sq. ft. storage facilities
Indoor storage units and warehouse space
Advanced security alarm system
Available storage pallets
Detailed inventory of all storage items
Clean, pest-free warehouse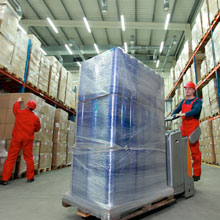 Additional Moving Services
Not only does Slater Transfer & Storage offer state-of-the-art storage, we're also known for our professional moving services in Utah. Whether you and your family are relocating elsewhere in the state, in another state altogether or even across the world, we can help you get your belongings there safely. Our licensed and insured movers have that same courteous service you can expect at our St. George storage facilities. They are ready to take on moves big and small and provide them with the long-distance and local moving services they require.
St. George Storage Quote
Give us a call or contact us by filling out the quick quote form below. We'd love to give you a free estimate for available storage at our Southern Utah facilities as well as any packing and moving services you need. Fill out the form today to begin!